About Captain Dave Tilley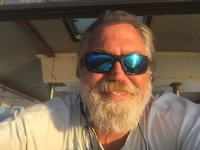 My name is Captain Dave Tilley, I currently hold a 200 Ton USCG Masters license and operate the charter vessel Wild Rover III based in Carolina Beach North Carolina. I also own and operate SaltwaterCentral.Com along with the Offshore fishing tools "FishHere", "ReefCast", "WaveCast" and "SeaCast".
I have been fishing pretty much my entire life. It is where I find my place in the world. It is where I fit.
I commercial fished for Grouper, Snapper and King Mackerel while at UNC-Wilmington studying for my BA in Communications. Over the next decade I operated charter boats ranging from a 25 foot Aquasport, to a 38 Bertram, to a 40 Luhrs, to a 56 Custom along with working on several party boats as both Captain and Mate.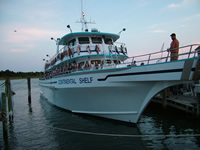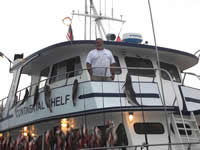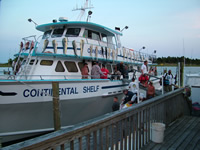 I was the Captain of the party boat "Continental Shelf" based in Morehead City NC for over 10 years running 12 hour, 24 hour and 48 hour trips offshore while setting 2 state records and earning countless State citations.
I am fascinated by fishing, the weather and computers. I have spent the majority of my life time hunting and catching fish while watching the wind blow and seeing first hand what it does to the ocean.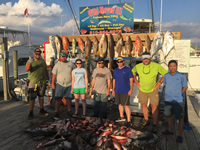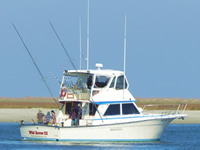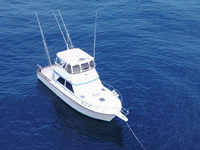 I look forward to having you as a guest and fishing with you aboard my beautiful girl "Wild Rover III".
If you have any questions just let me know!
Thank You,
Captain Dave
910-264-3973